Leadership
We're all good at something different, but even better at working together. The tie that binds us is that we take pride in what we do, see areas for improvement and strive to amplify the voices we believe will impact the world.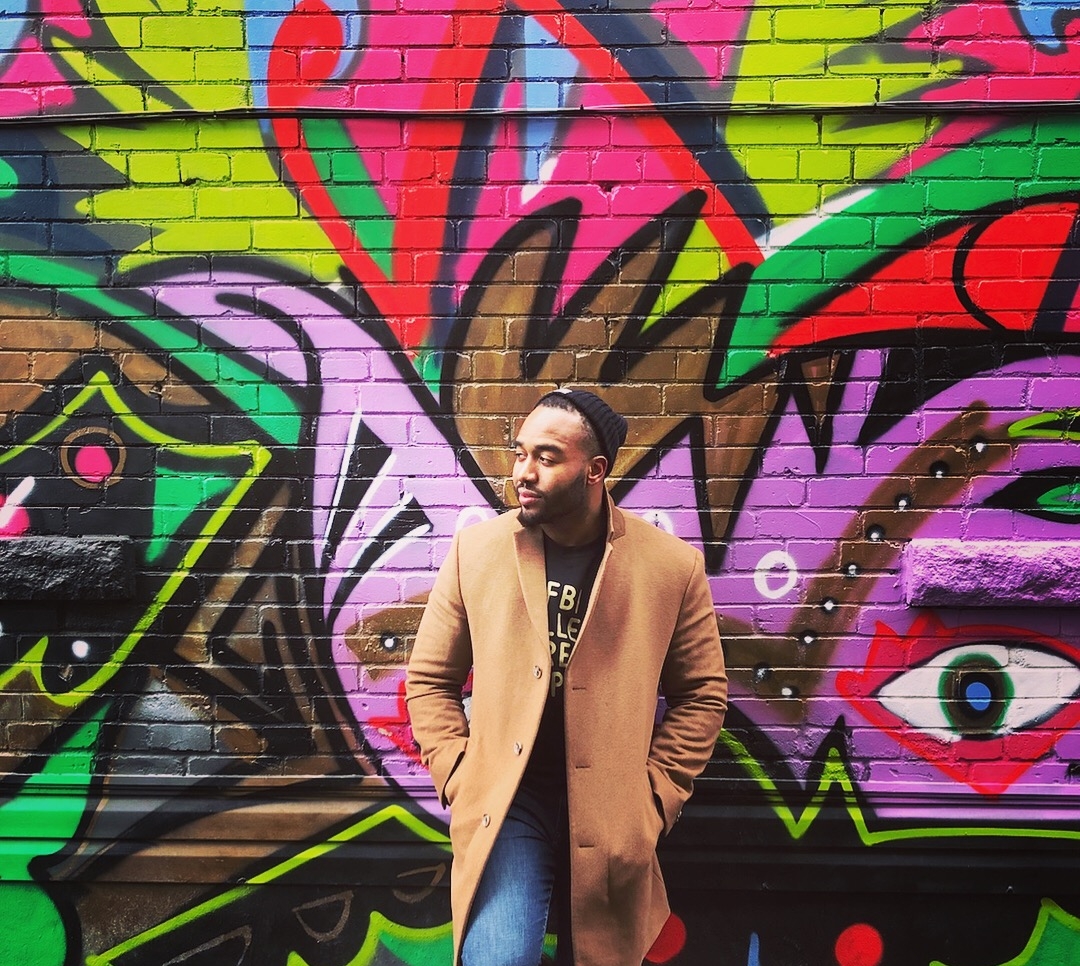 Frederick Joseph is an award-winning marketing professional and media representation advocate, Frederick has over 10 years of marketing experience, and is a Forbes Under 30 list maker for Marketing and Advertising.
The sole creator of the largest GoFundMe campaign in history, the #BlackPantherChallenge, which ultimately raised over $950K and allowed more than 75,000 children worldwide to see 'Black Panther.' Frederick is the winner of the 2018 Comic-Con Humanitarian of the Year award and a member of the 2018 Root 100" list of most influential African Americans.
He has also written about marketing, race, and representation for the Huffington Post, USA Today, and NowThisNews.
Keri Goff is Creative Director and Producer at DoSomething.org in New York City. An award-winning photojournalist-turned-graphic designer for social good, she brings concept to reality through simple and effective design. She is responsible for managing the video, design, and photography for over 275 campaigns and the cause-related marketing for Fortune 500 companies. She combines her passion for visual storytelling and social change by creating campaigns that get young people to take action in their communities around causes they care about.
Lover of all things visual. Into hip hop and reggae music, step shows, street art, hilarity, and dancing. She takes time to stop and listen to musicians in the subway - even if that means missing a train.
You know who we are, now find out what we do.
Morinsola Keshinro is a professional dedicated to supporting children, individuals and families. Her background is in advocacy, strategic thinking, assessment, intervention and exploring solutions to challenges to promote positive outcomes. Morinsola brings skills as a thought partner who is adept to converting abstract ideas into concrete solutions. She holds her Master's degree from University of La Verne and her Bachelor's from Sacramento State University.
She enjoys drinking tea, laughing and watching basketball documentaries.